Dragon Lamp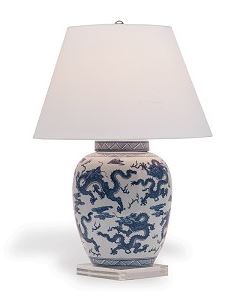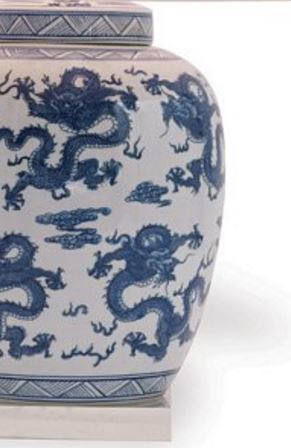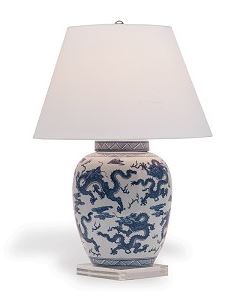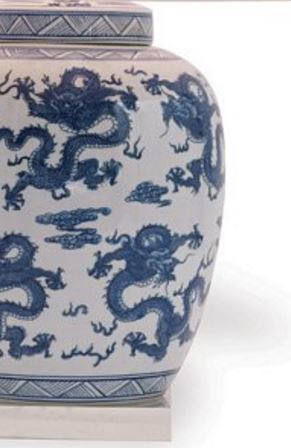 Dragon Lamp
Dragons are deeply rooted in Chinese culture. The Chinese sign for the dragon first appeared upon turtle shields as a tribal totem way back during the Yin and Shang dynasties, and was eventually emblazed on the national flag during the Qing Dynasty [1644-1911 AD].
Only the Imperial Dragons have five toes. All others have four. Today, many people are unaware of this traditional distinction and modern depictions of five toed dragons are common.
Steeped in history the colors of blue and white are symbols of the East, the chief spirits of the spring. They represent good fortune, good health, or luck.
This inspired Scalamandre lamp from Port 68 features a Chinoise Asian pattern of dragons surrounding the hand painted ceramic vessel. Featuring a square Lucite base, a modern classic with accents of nickel hardware. Metal ball finial. 3 way switch. 150 watt max bulb.

Measurements:
29"H x 20"D
Shade: 11.5" x 20" x 13"SH.
Tapered, hardback shade. Soft rolled edge. Nickel spider.

Only one in stock, priced at $396.00