One Pair of Antique Opaline Candle Votives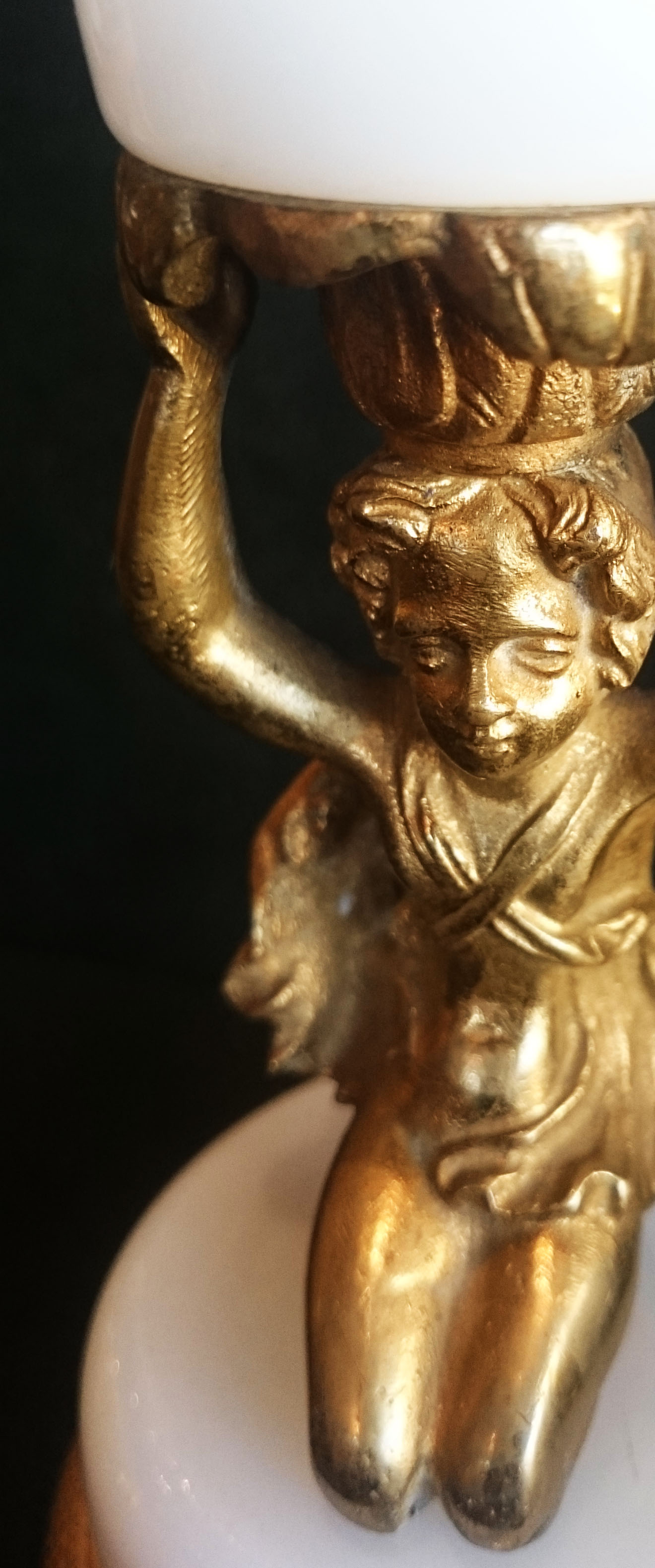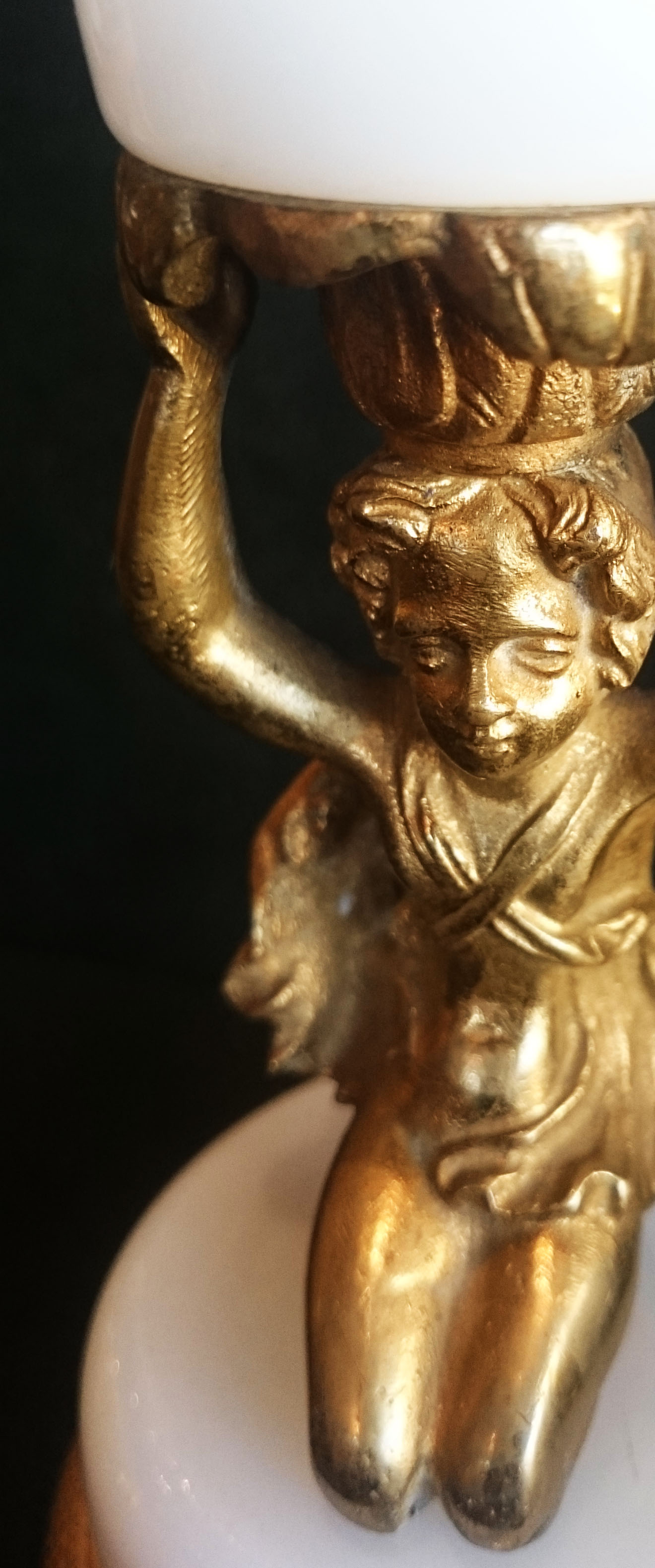 One Pair of Antique Opaline Candle Votives
We were lucky enough to stumble upon this set of two candle votives during my last visit scouring the countryside. Complete with gilded brass cherubs, embossed accents and stunning Opaline glass can be traced back to The Musée des Arts Décoratifs in Paris, House of Antoine Durant C. 1920.
French art glass is often associated with Art Nouveau to form its pieces, as well as to selectively alter some of their underlying colors including white, cream and iridescent blues. A perfect example of craftsmanship and art combined to be cherished for years to come.

They measure:
7.25" Tall x 3"Wide: the votive cup measures 2.5" Tall x 2.25" in circumference
Competitively priced at $330.00 for the pair.